Hawthorn Pest Control Oxford - Experienced, pest controllers in Oxfordshire, Banbury & Bucks.
Hawthorn provide a reliable, professional pest control service to domestic, commercial and agricultural customers throughout the Thames Valley area. Our pest controllers cover all areas of Oxfordshire, Banbury and Buckinghamshire including but not limited to; Oxford, Cowley, Botley, Summertown, Cumnor, Abingdon, Didcot, Wallingford, Headington, Witney, Kidlington, Thame, Wheatley, Blackbird Leys, Banbury, Bicester, Woodstock, Chipping Norton, Charlbury, Brackley, Deddington, Henley, Marlow and High Wycombe.
Wasp nest removal Oxford, Rabbit Control Banbury, Rat Catching Abingdon, Mole Catchers in Henley, Bicester, Kidlington or Woodstock.. our pest control service covers the entire Thames Valley and beyond.
Our knowledgeable technicians are fully qualified, insured and registered to provide pest removal and control services for all kinds of household and agricultural pests. We provide a reliable, friendly and professional service, ensuring your needs are met in a timely manner using only the most humane methods available.
Our services include:
Wasp nest removal
Pest control for Bed Bugs & Fleas
Mole catching & removal
Pigeon control
Moth & fly control
Rat, mouse & squirrel control
Cockroaches, ants & various insect removal
Fox & rabbit control
The best pest control method to use varies depending on the environment and the type of pest we are dealing with. To find out more about the methods we use and the ways we deal with some of the more common pests encountered in both domestic and commercial environments please visit the "common pests we control" page.
Hawthorn - the reliable pest removal experts..
Having been in the industry for over 10 years, we have gained extensive experience working in both domestic and agricultural farm land environments. Whether you have a mouse in the kitchen, cockroaches in your cupboards, a wasps nest in the shed, a lawn full of moles, a field full of rabbits, a barn full of rats, mice, or even a bed full of bugs.. whatever type of pest you need to get rid of, whatever your needs, no job is too big or small, a pest controller from Hawthorn is always on call to get the job done - 24 hours a day, 7 days a week!

Our work is carried out based on industry best practise and in line with UK legislation. We take pride in our ability not only to manage, and where relevant, eradicate pests, but also to provide extensive guidance and advice on preventative measures that you can take to ensure future problems are kept to an absolute minimum.

We take a proactive approach and are happy to provide pest removal services on a one off or ongoing contractual basis. Our number one priority is to ensure that pests no longer cause problems in your home or business premises.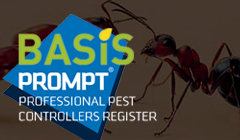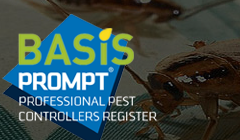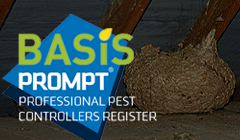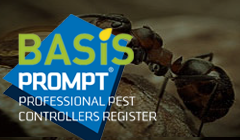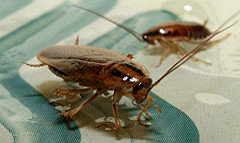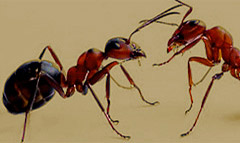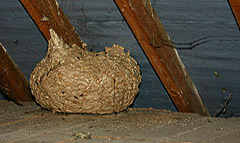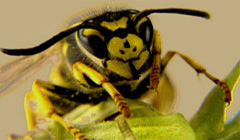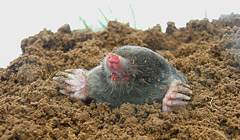 Oxford Pest Control Testimonials.. "I received a frantic telephone call from my wife to say that a swarm of wasps were on our front porch, and she was very afraid. I rang Matt who arrived within 40 minutes. He dealt with the problem and reassured my wife it was a 'one off'. A most professional young man, who not only sorted the problem, but instilled confidence in his client too." - Richard, Wasp Nest Removal Abingdon, Oxford, OX14 "Matthew turned up on time. Placed traps in the garden and caught three moles. Good job done - no more moles!" - M Kerregan, Mole Removal Oakley, Bucks "I tried many different pest control companies without success. Matt sorted out the mole problem within 3 visits. I've now been mole free for over a year! I would certainly recommend him." - Paul H, Mole Removal Oxford Road, Horspath, Oxfordshire "Turned up on time, very good service, overall very pleased."- Clive, Wasp Nest Removal, Wheatley, Oxford. "Matt does a very creditable job. Efficient and timely work clearing moles on an annual basis and controlling rabbits well in a difficult environment. Overall a friendly and helpful service by Matthew and the team." Doug - Mole and Rabbit Control Frilford Heath, Abingdon, Oxfordshire Hawthorn, for professional pest control services throughout Oxfordshire, Banbury, Bucks and the Thames Valley. The areas our pest removal and pest control services cover include: Abingdon, Didcot, Summertown, Bicester, Headington, Cowley, Blackbird Leys, Wood Farm, Sandhills, Islip, Sandford on Thames, Botley, Kennington, Farmoor, Yarnton, Wolvercote, Wootton, Brackley, Eynsham, Banbury, Deddington, Middle Barton, Charlbury, Woodstock, Witney, Oxford, Cumnor, Kidlington, Wheatley, Horspath, Beckley, Chalgrove, Garsington, Thame, Stadhampton, Oakley, Brill, Didcot, Tiddington, Shabbington, Henley on Thames, Dorchester, High Wycombe, Marlow, Wallingford, Watlington, Chipping Norton, Princes Risborough, Brackley and everywhere inbetween.. Hawthorn, the professional Oxford pest exterminators